How Much You Shall Pay a Bridesmaid Dress
Choosing the right bridesmaid dresses for your wedding can be a daunting task. With so many different styles and colors to choose from, it's hard to please everyone. And on top of that, you need to find a dress that falls within your budget.
If you're looking for advice on how to pick bridesmaid dresses, this article is for you. It contains tips from a fashion brand that understands how important dress shopping can be as you plan your event. Informed shoppers are savvy shoppers. Plus, you deserve a beautiful dress for your special day.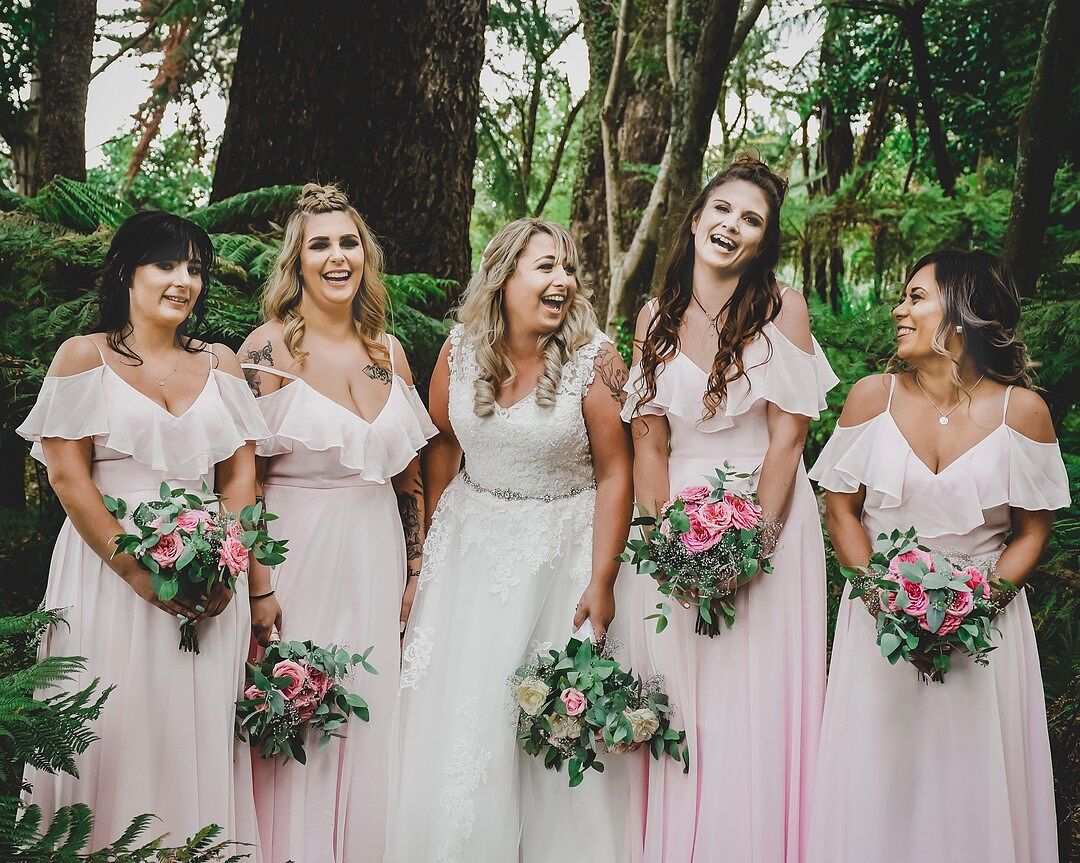 How Much Should I Pay for a Bridesmaid Dress?
Bridesmaid dresses, ranging from under $50 to over $200, come at a range of costs - both when it comes to the impact on your bank account and the impact on your friendship. According to The Knot, bridesmaid dresses cost an average of $140 per person. So what's up with all the different price points? I'm just so curious about how cheap or expensive bridesmaid dresses can possibly be.
So what should you pay? Before we answer, remember that there are two important things to consider: which elements are actually important in bridesmaid dresses, and which ones are just a way for companies to rip off consumers.
There are some things that you should definitely pay for when it comes to your wedding dress. These include: quality fabrics and construction, a better customer service experience, and styles and colors that work well for your wedding party. However, there are also some things that you should not pay for, such as overmaked up dresses and brand names.
Prices range from $69-$99, which is the perfect balance of quality and affordability. We believe that this is the best price range because anything cheaper will be of lower quality, and anything more expensive will simply be for the brand name.. P.s: no one at the ceremony will find the brand name on the tag.) Lavetir is the perfect place to find high-quality dresses at reasonable prices.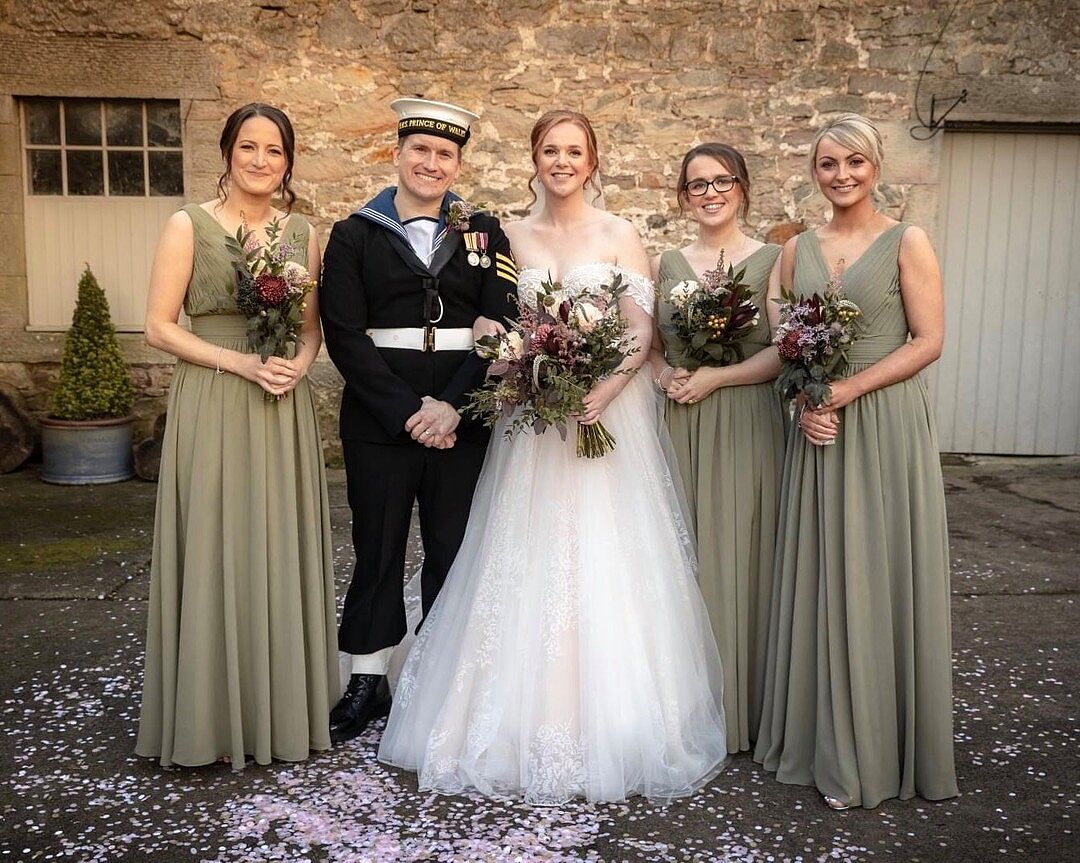 What Are High Quality Fabrics & Materials?
When you're shopping for bridesmaid dresses, it's easy to get caught up in the style and color. But it's important to remember that the quality of the dress is just as important. After all, you don't want a zipper to break or the fabric to be too sheer on your big day. So take some time to consider the materials before you make your final decision.
Fabrics
There are many popular fabrics for bridesmaid dresses, but chiffon is a classic choice that is both affordable and beautiful. A reasonable price for a chiffon dress would be $65-$99. Please note that shorter dresses will be less expensive, and those requiring more fabric will be pricier.
Other popular fabrics include satin, embroidery, sequins, velvet, and tulle. These materials tend to be more costly, with a general price range of $80 to $120. If you find the prices under $50, you shall worry about the quality.
Always order the color swatches to check the quality and colors IRL to avoid unexpectation.
Materials
There are many things to consider when choosing a bridesmaid dress. Here are some of the most important factors to keep in mind.
Fully Lined
If you want your bridesmaids to look their best, choose a dress with double liners. This will prevent any embarrassing wardrobe malfunctions and ensure that your guests are focused on the ceremony, not on your bridal party's underwear. As to the dark color dress, a single liner will do.
Good Zipper
The zipper is one of those things that you don't really think about until it stops working. Then you're stuck with a pair of pants that you can't wear and a frustrating trip to the store to buy a new one Lavetir uses YKK zippers, which are the most reliable ones in clothing business.
Structure
If you're looking for a dress that flatters your figure and doesn't shift or move around, pay attention to the structure. Dresses with built-in support, often called "boning," can help define your shape and keep everything in place.
Lace-Up
There's more to your body than just a size. With Lace up, you can find the perfect fit without alterations. Lace up is a convenient trick that lets you adjust to your own unique body type.
Pockets
What could be better than a dress with pockets? No more fumbling around for your phone or keys - just slip them into your pockets and enjoy your night. Plus, it's a great way to keep your hands warm during those chilly winter weddings.
Customer Service Expectation
Different people have different expectations for customer service. The level of customer service you receive also depends on how you choose to shop. Here are some details about each type of shopping, so you can decide what works best for you.
Shopping In-Store
In-store shopping has its advantages. You can try on dresses and get help from a stylist, for example. But it may cost more because stores have overhead expenses like rent and employees.
If you're planning on doing any in-store shopping for your bridesmaids' dresses, keep in mind that there may not be may sample sizes to try on. This can be a problem if your bridesmaids range in size, as some may be swimming in the dress while others struggle to even get it over their shoulders. Emotions can run high in situations like this, so it's best to be prepared before going into the store.
Shopping Online
There are many places to buy bridesmaid dresses online. But how can you be sure you're getting a good quality dress that will look like the photos? It can be a gamble ordering satin bridesmaid dresses online without being able to try it on first. You might end up with a dress that is see-through or doesn't look anything like the photo. Or, you could get lucky and the dress will be perfect!
There are a few things to keep in mind when shopping for bridesmaid dresses online. First, make sure you can order color swatches beforehand so you can check the colors in person and imagine how the dress looks on your girls. Second, aim for a dress in the $69-$99 price range to increase the chances of being happy with the purchase.
At Lavetir, we offer 3 free swatches for each new customers. Yes, 100% absolutely free. Learn More here.
What Other Factors Should I Consider?
When it comes to shopping for your wedding, there are a few things you should keep in mind. Beyond finding the perfect dress or suits for you and your wedding party, you'll want to consider things like color schemes and overall style. But don't worry - we're here to help!
Coordinating with Groomsmen.
Wedding planning can be a daunting task, especially when it comes to coordinating the grooms men's accessories with the bridesmaids' dresses. But at Lavetir, we make it easy with a variety of bow ties, regular ties, and pocket squares in colors that match your bridesmaids' dresses perfectly.
Popular Bridesmaid Styles & Colors.
When it comes to your wedding, make sure you choose the styles and colors that best suit you! It's always a good idea to order swatches to help narrow down your color options.
And if you have someone in your bridal party who needs a special dress (like a junior bridesmaid or a pregnant bridesmaid), don't worry - Lavetir offers free custom size options for all dresses to ensure that everyone coordinates perfectly and feels included.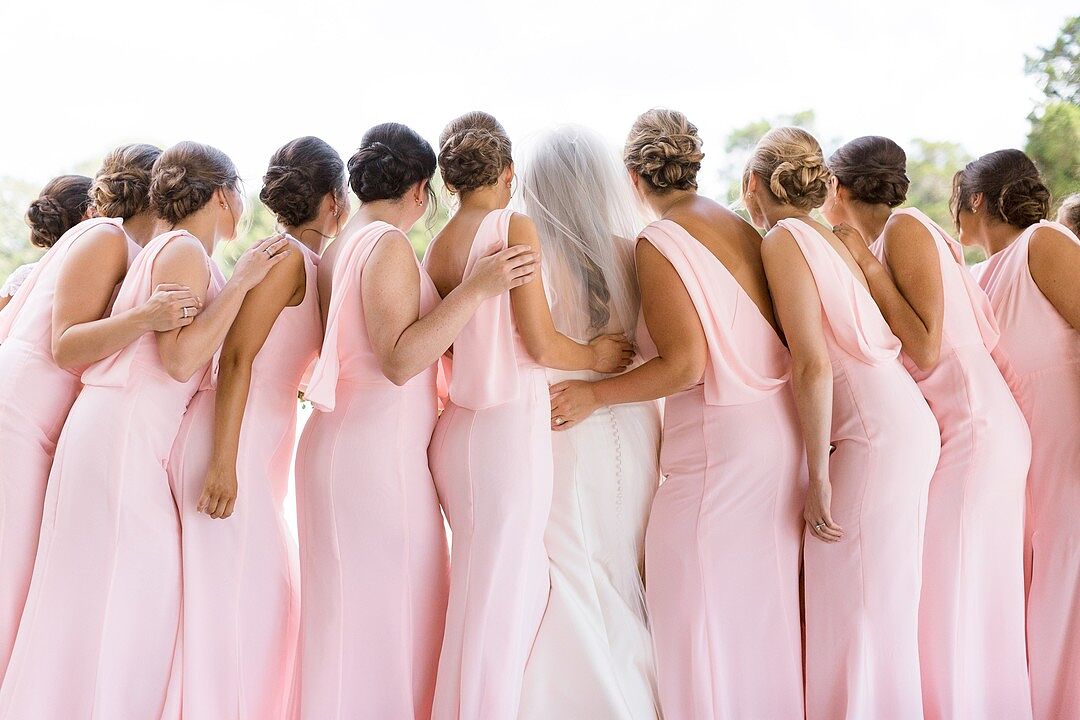 Let's Chat!
We hope you found this bridesmaid dress shopping guide helpful! We wanted to provide you with information on the best price range, materials to look for, and answer any other questions you may have. If we helped answer your questions or if you have any additional comments, please let us know in the section below. We love hearing from you!
---