5 Top Reasons Color Swatches Are a Must
Wedding planning can be a lot of fun, but it can also be very overwhelming. With so many vendors to coordinate and details to iron out, it's easy to lose sight of what you're trying to achieve. At Lavetir, we want to help you bring back the fun! Bridesmaid color swatches are a unique way to create or refine your wedding color scheme or palette. And more specifically, they can help you dress your bridesmaids and wedding party.
Keep reading to learn the benefits of using wedding swatches and how they can help you plan your big day.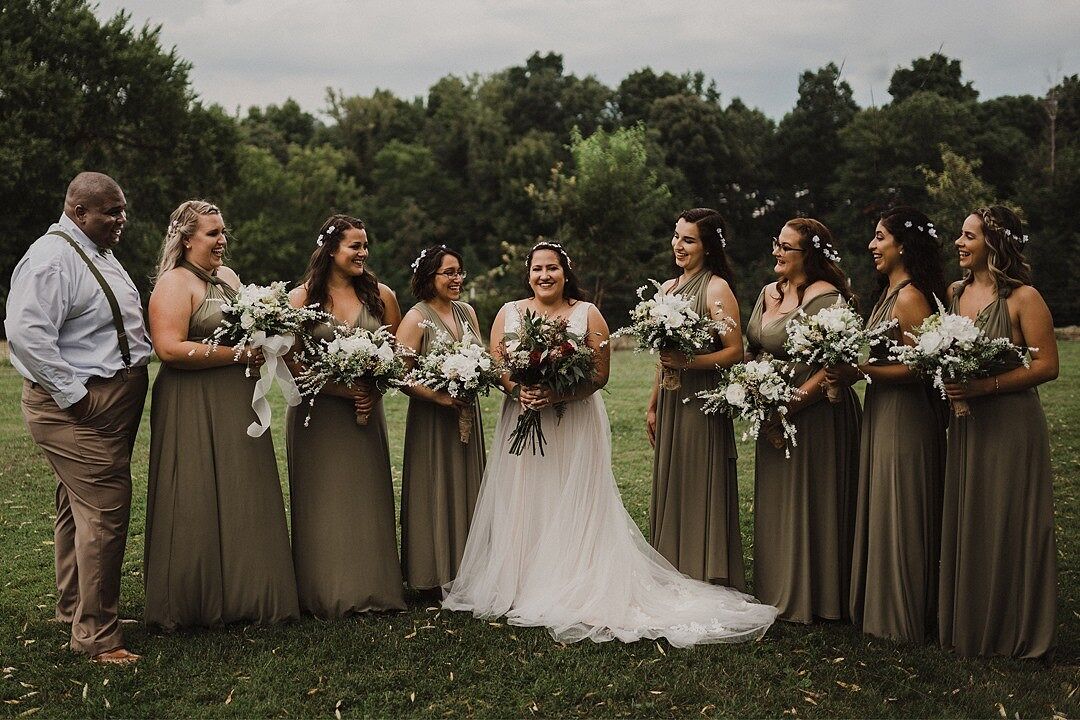 Plan Your Wedding Color Scheme Using Bridesmaid Color Swatches
You may be surprised to learn that bridesmaid color swatches have multiple uses. There are a lot of ways that you can use bridesmaid dress color swatches to help plan your wedding.
1. Order Color Swatches Online
Swatches can be a great way to decide on colors for your bridesmaids' dresses - especially if you're ordering them online. Many retailers will ship swatches straight to your door, so you can take as much time as you need to make a decision. And if you're still not sure, you can always order more swatches! Not sure where to start? Lavetir is offering 3 free swatches for all new customers. Yes, 100% free. Pick yours here
2. Narrow Down Your Color Choices
When it comes to picking the perfect bridesmaid dresses and wedding colors, there are endless options. This can make the decision-making process feel overwhelming. To help you out, we've put together some tips on ordering color swatches for your top choices (or every color if you choose). Seeing the colors in person will give you a better idea of how they'll look on your big day.
Keep in mind that different computer monitors, mobile devices, and tablet screens all have different resolutions. So, the color you see on screen may not appear exactly the same in person. At Lavetir, we want you to love your dress(es)! With a color swatch in hand, you will be confident that you're ordering the right shade and fabric for your special day.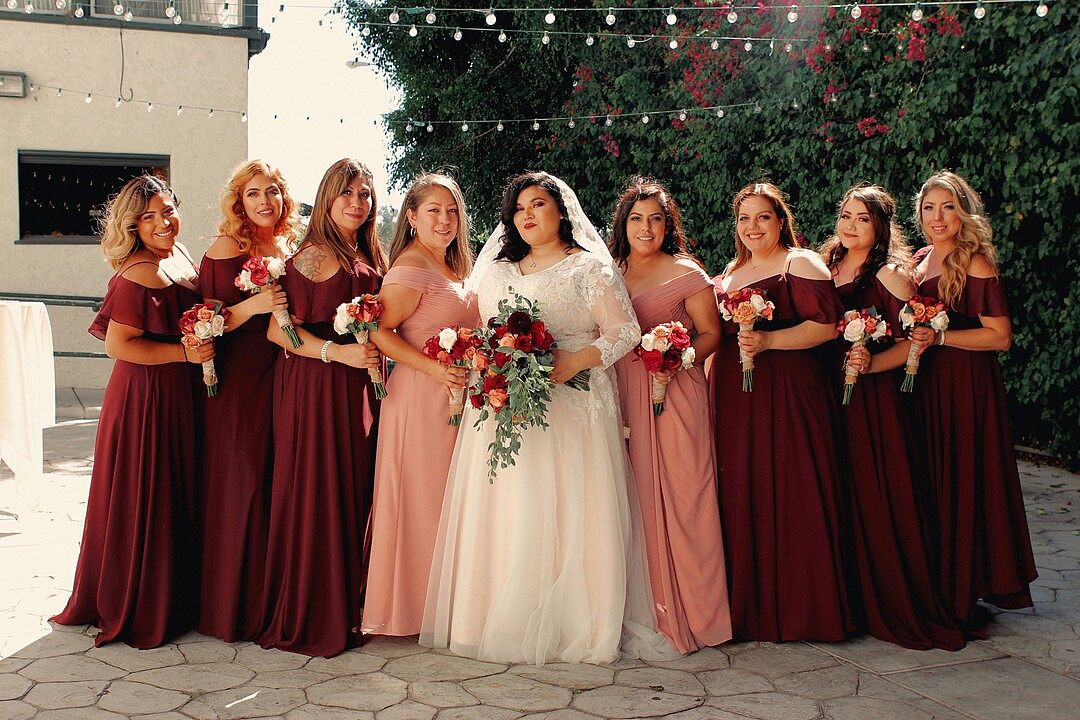 3. Compare Different Bridesmaid Dress Fabrics
There are many different fabrics that can be used for bridesmaid dresses, each with its own benefits.
Chiffon - Chiffon is a popular choice because it is lightweight and allows for plenty of movement. This makes it ideal for warm weather weddings from spring to summer. Chiffon is also available in a wide range of colors, making it a versatile option for long bridesmaid dresses.
Satin - Satin a fabric that is shiny, soft, and elastic with a beautiful drape. Satin fabric is characterized by a soft, lustrous surface on one side, with a duller surface on the other side
Tulle -Tulle is a light and airy fabric that lends itself well to romantic occasions such as weddings. It can be used year-round, but is especially popular during springtime.
Velvet - Velvet is a soft and luxurious fabric that is perfect for Fall and winter weddings. It has a warm feel that makes it ideal for colder weather wedding celebrations.
There's no better way to decide which fabric is best for your bridal party than by touching and feeling it. You might also want to see the fabrics in person, since colors can vary slightly from one fabric to another. This is especially important if you're planning to mix and match different types of fabrics.
4. Visualize Your Wedding Color Palette
When choosing your wedding colors, it can be helpful to purchase a few different color swatches to test out next to each other. This will give you a visual idea of what your wedding could look like with different color combinations. If you plan on featuring more than one color in your wedding theme, testing different colors together can help you decide which shades work well together. Comparing similar colors, such as sage and sage green, side by side can also be helpful in making your final decision.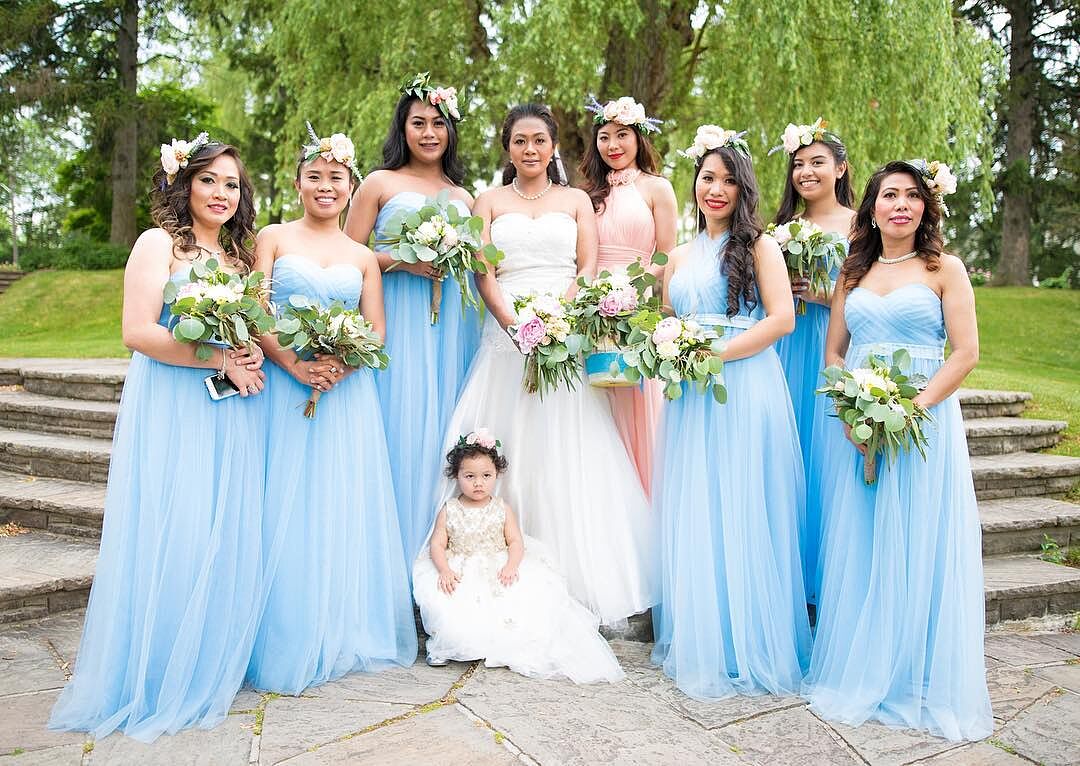 Benefits of Wedding Color Swatches
1. Coordinate with your groomsmen
Colors can really make or break a wedding. But with so many options out there, how can you be sure to choose the right ones? Swatches are a great way to see how colors work together and can help you coordinate everything from your bridesmaids' dresses to the groomsman's ties.
When ordering ties, vests, or pocket squares for your groomsmen, make sure to include a swatch of the fabric you're using for your bridesmaid dresses. This is the best way to ensure that the colors will match perfectly.
2. Ensure Color Matching Between Wedding Vendors
When planning your wedding, it is important to communicate your color scheme to all of your vendors. This will ensure that everything from your invitations to your wedding decor coordinates well. Passing along a swatch sample to your vendors will eliminate any guesswork about the specific shades you have in mind.
3. Color Swatches Make Wedding Planning Easier
If you're looking for an accurate representation of color, physical fabric swatches are the way to go. They're easy to use and much more reliable than online images. Plus, they're small and inexpensive, so you can purchase all your swatches to give to your wedding party and any vendors who need them.
Get 3 Free Color Swatches
Looking for the perfect way to pick your wedding colors? Look no further than Lavetir! With over 50 colors in 4 Fabrics, our color swatches make it easy to find the perfect look for your bridesmaid dresses with sleeves.
Now, we are offering 3 free swatches for every new customer. No code required, discount in cart. So why wait? Pick your color swatches today!
---