Brides' Complete Guide for Events & Parties
A wedding is one of the most special times in a person's life. It's a day when two people who love each other very much get married and start their new life together. Weddings are full of joy and laughter, as well as lots of tears and emotional moments.There are usually lots of pre-wedding parties, showers and events before the big day itself. It is completely up to the bride-to-be to decide what traditional wedding celebrations she would like, and also any that she would like to modernize. It is helpful to know what typical showers and parties are ahead of time so that you can have a say in anything special or different that you might want. We know it is a big challenge to you. Let our guide help you out.
1. Engagement Party: What is an Engagement Party?
Congratulations on your engagement! You'll want to share this exciting news with all of your loved ones, and an engagement party is a great way to bring everyone together. It will be a fun opportunity for you and your fiancé to spend time with family and friends, and make memories that will last forever.
There are no rules when it comes to planning your engagement party. It's up to you and your fiancé to decide what kind of event you want to have. A formal or casual affair is completely up to you.
Typically, this party occurs soon after the proposal as a way of celebrating your upcoming union. It's similar to a wedding reception but smaller and less formal. We have all of the answers to common engagement party questions here so you can get started planning. Whether you're considering having an engagement party or someone wants to host one for you, we've got you covered.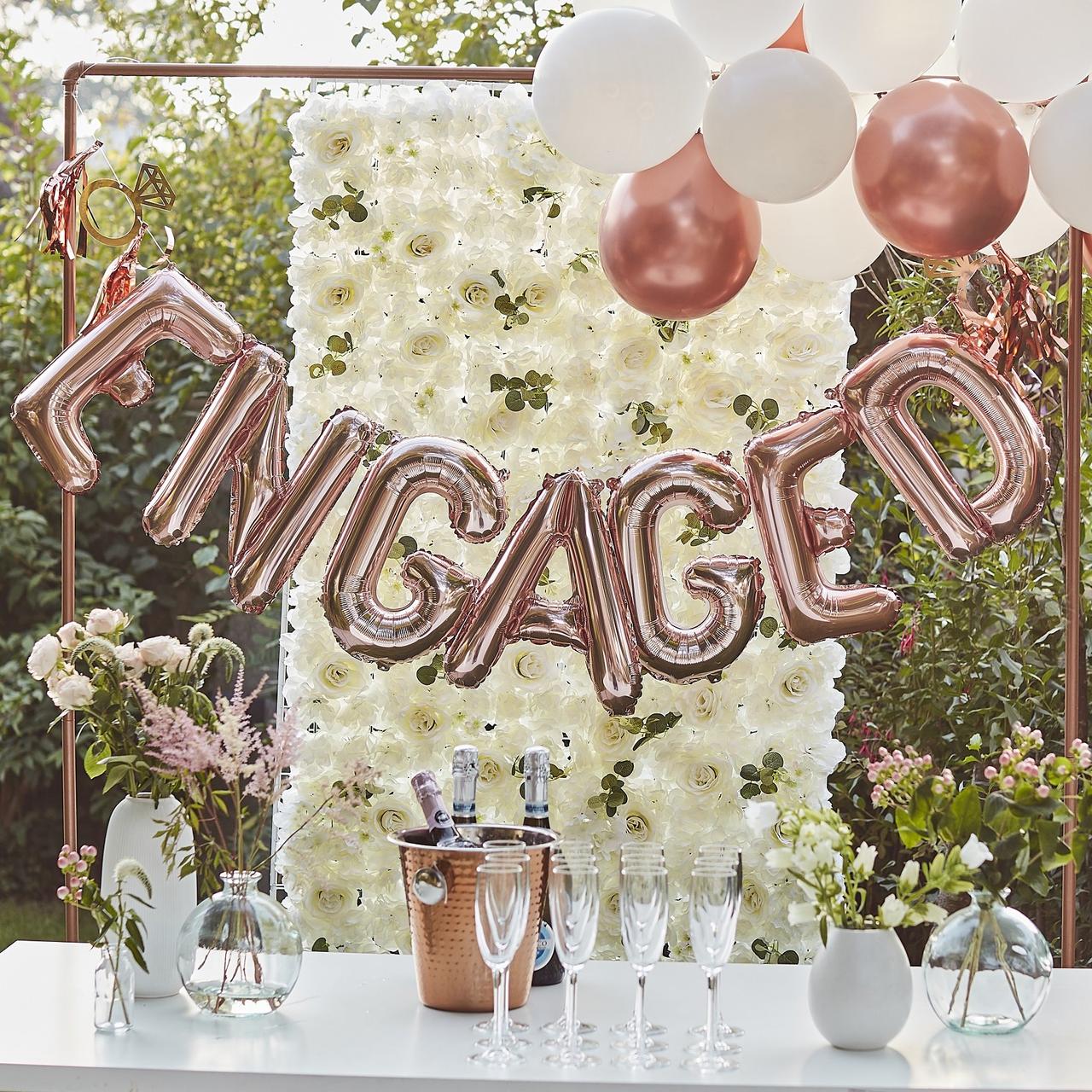 Who Plans & Hosts The Engagement Party?
An engagement party is a great way to celebrate the upcoming marriage of two loved ones. Unlike other wedding events, an engagement party can be hosted by anyone close to the couple - including the couple themselves! This means that you could potentially have more than one engagement party within your different circles of friends and family. Some couples will have a party immediately after the proposal to celebrate with family and friends. The partner who proposed may have arranged this event, or the couple's parents may want to host separate or joint parties. A formal event might be one option, while some friends might want to plan their own fun night out.
Where Do You Host An Engagement Party?
There is no standard format for an engagement party. The location and structure of the event will depend on who is hosting and how many people are attending. For a larger gathering, it may be easier to rent out a small space such as a restaurant's event room, where food and drinks can be catered.
As you're planning your next big get-together, it's important to think about where it will actually take place. Depending on the size of the invite list and who is hosting, the party could be held at a family member's home or in a more public space like a restaurant or bar. Before finalizing any details with your family and friends, make sure to have a conversation about their plans so you can hear any input they may have.
Who Do You Invite To An Engagement Party?
This pre-wedding celebration is usually held with close family and friends who will be invited to the wedding. The engagement party is typically on a smaller scale, as it's such a intimate moment to share with others. However, don't worry – you'll have your wedding day to spend with everyone you want!
When it comes to engagement parties, the couple needs to select a list of close friends and family members that they want to celebrate the news with. It's also important to note that hosts, such as parents, may want to invite some of their own friends. It's always a good idea to have an open discussion with the host about the invite list so that everyone knows what to expect!
When Do You Have An Engagement Party?
An engagement party is a great way for you and your loved ones to celebrate the upcoming nuptials! After all, it's an extra wedding-related event that will get everyone excited about the big day. Plus, you'll want to have an engagement party as soon as possible so that you can share your proposal story and all the details with your closest friends and family members. No matter the circumstance, there are always going to be parties and get-togethers with family and friends. Sometimes these situations are informal or last minute; that's okay! There's no need to stress over planning—your loved ones just want to spend time with you and celebrate whatever occasion it may be. Think of it more like a casual gathering with all your favorite people.
Are Engagement Party Invitations a Must?
When planning for an engagement party, the timeline can be sudden and unexpected. This can make it difficult to use formal engagement party invites or have time to order them. However, depending on the type of affair you're having (casual or elegant), can help dictate whether or not you need invitations. Whether it's formal or casual, renting a location or having a large crowd, invitations are a great way to help with planning.
Make sure to include an RSVP so you know how many people to expect. As far as something informal like a get-together at someone's house, or backyard party- invitations may not be necessary. To invite your friends to an informal get-together, simply send them an invitation via Facebook or email/text/call. This is perfect for spontaneous gatherings!
Something About Engagement Party Gifts
An engagement party is a great way to celebrate your friend's big news. In this setting, gifts are not expected, and the focus should be on spending time with those who are closest to you. The party is an opportunity to share in your friend's happiness and spend some quality time together. It is customary for guests to bring a gift when they attend a wedding shower or other event related to the couple's nuptials. However, there are no rules that stipulate what kind of gift should be given, and some couples may prefer for their guests not to bring anything at all.
2.Bridal Shower & Wedding Shower
A bridal shower is a popular pre-wedding event in which guests honor and shower gifts upon a soon-to-be married couple. It is a time-honored tradition for family members and close friends of both partners to come together, share stories, and celebrate with refreshments. Bridal shower and wedding shower are not the same thing! Although they have some similarities, a couple could choose to have both a bridal or wedding shower, or just one. For example, someone could have a bridal shower with family and friends, or just have a wedding shower with friends.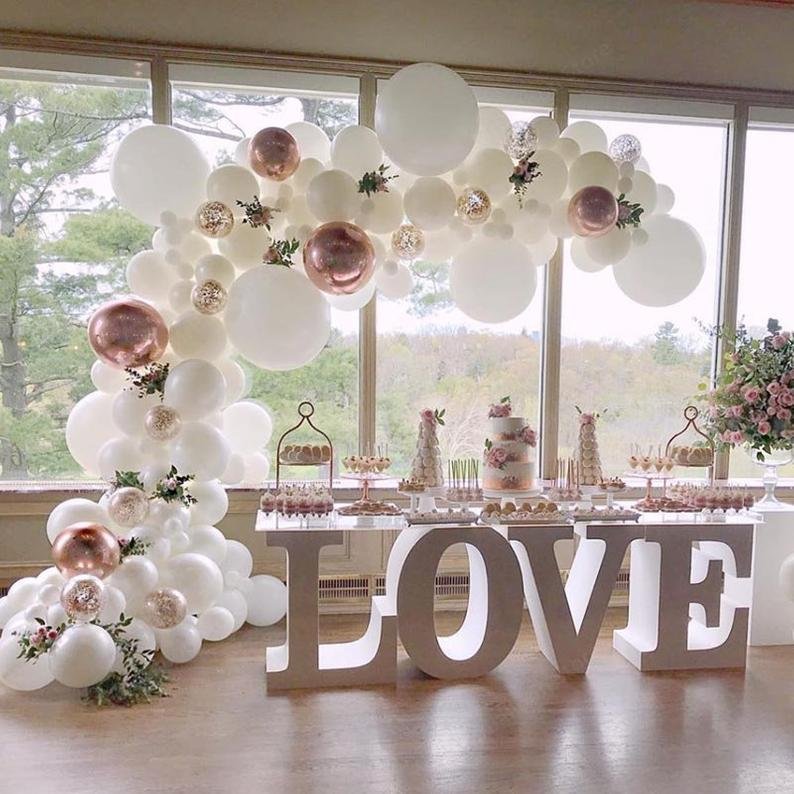 What Is A Bridal Shower?
Bridal showers are often held for the bride to be by her family and friends. At these parties, she is showered with gifts to help her start off on the right foot in her new life as married woman. It is also traditional for guests to bring household items that will help the couple set up their home. Bridal showers are usually hosted during the daytime and often take place over brunch or lunch. They typically include prepared food and drinks, as well as activities such as bridal-themed games and gift opening.
Who Hosts The Bridal Shower?
A bridal shower is a party that is hosted by family or friends of a bride-to-be. These parties are usually held in order to give gifts and offer support to a woman who is getting married. Sometimes, multiple people will host different bridal showers for a bride depending on their group size and interest.
Who Pays For The Bridal Shower?
A bridal shower is a great way for the bride's family and friends to come together and celebrate her upcoming wedding. Often, the costs of hosting a bridal shower are split between those who are attending. For example, a family bridal shower might be paid for by the bride's aunts and maybe her mother, while a friend bridal shower might be covered by the maid of honor and bridesmaids.
When To Have A Bridal Shower?
As wedding season approaches, it is important to remember the bridal shower. Bridal showers are typically held two to three months before the wedding, and it is customary for there to be multiple showers.
It is important to talk with hosts about any potential scheduling conflicts, as well as include out-of-town family members in the discussion of what works for them. Additionally, friend showers might be another option for those with out-of-town friends; perhaps having one the week of the wedding would be fun (again, depending on schedules).
Where and Who to Invite
A bridal shower is a traditional event in which the bride's family and friends come together to celebrate her upcoming wedding. The invitation list should include the bride's family and close friends, as well as members of the groom's side like his mother and sisters or cousins.
When it comes to planning a party, the size of the group can make all the difference. Whether you're hosting a small family gathering or a large formal event, there are certain steps you can take to ensure that everyone has a great time. For example, when there's a large guest list, it may be helpful to have more than one shower (i.e. different family and/or friend parties) so that the parties are less overwhelming to organize and attend.
Difference Between Bridal  and Wedding Shower
The difference between a bridal shower and a wedding shower is that a bridal shower is more traditional whereas a wedding shower is more modern. The main distinction is that a wedding shower is held for both the bride and groom and open for anyone- not strictly female like a bridal shower is.
A wedding shower is a great way for the wedding party and all the close family and friends to come together and celebrate. Traditionally, this was done before the wedding, but now more and more couples are choosing to have their shower after the big day. This is a great way for everyone to get together in a non-traditional, flexible setting. For couples who want something that's less traditional or more flexible, a wedding shower might be just what you're after!
Are Bridal/Wedding Shower Invitations Needed?
There are many pre-wedding events that require invitations, such as the wedding or bridal shower. It's important to mail out these invites at least 4 to 6 weeks in advance so that guests have enough time to plan their schedules and make travel arrangements. The invite should include the bride's name, date, start and end time of the party, location, registry information, how to RSVP, and names of the party hosts.
Are Gifts Necessary?

A bridal shower and a wedding shower are two very different events. While they can have some of the same elements, each one has its own traditions and customs. It is customary for the couple to prepare a wedding gift registry for these events. A gift registry is a great way to make sure that you only receive the items that you need or want for your home. By listing all of the items that you need or would like, it helps prevent receiving duplicate or unwanted gifts. When creating a registry, include both practical home goods and fun house items.
As you are creating your registry, make sure to include a variety of practical home goods and fun house items. This will ensure that everyone can find something at a price point that they are comfortable with affording. Also, it's important to note that there should be both small and large budget items so that everyone has the opportunity to participate.
3. Trending Stock-The-Bar Party
A modern wedding shower is the perfect way to get your friends and family involved in planning your big day. One popular trend is "bar stocking" parties, where guests are invited to bring gifts to help you stock your home bar. This way, everyone can have fun while contributing to the couple's future family!
There are many different types of wedding showers that couples can have. This all depends on the couple's interests and what type of shower they are interested in. A themed shower, like a Stock-The-Bar party, is a great option for couples who want something casual and fun.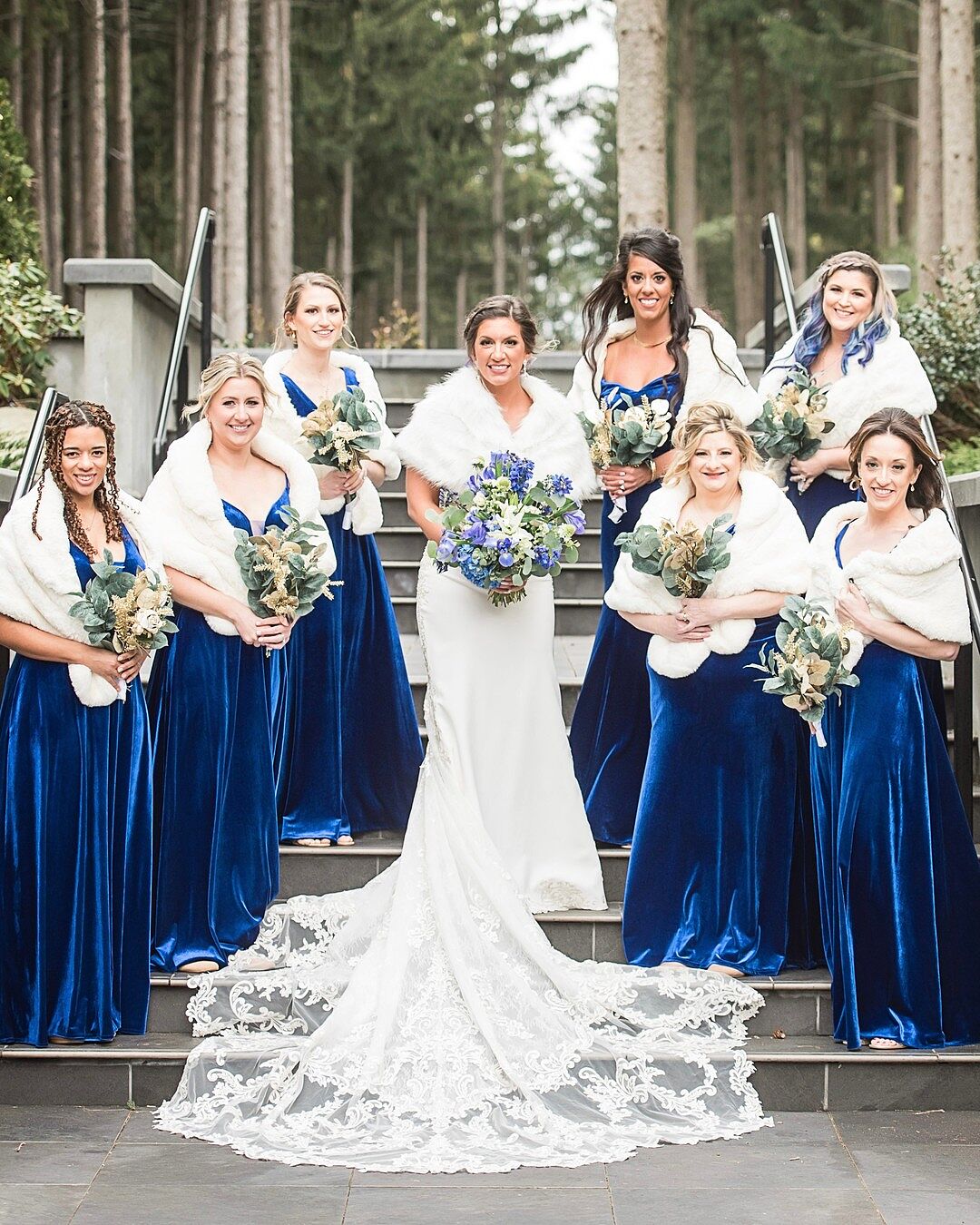 Planning Details
It's always fun to throw an informal party with friends. And what better way to get together than at the Stock-The-Bar themed shower? This is usually just for the bride and groom's closest friends, but sometimes it may be hosted by someone from the wedding party. As it's something casual, the couple may host this themselves, unless someone else offers to do so.
A Stock-The-Bar is a great way to get your friends together for a casual evening of chatting and drinking. The best part is, it can be held anywhere – at your house (which also makes for a great housewarming party)
Who Pays The Cost?
A Stock-The-Bar is a casual party that the couple may host themselves. The maid of honor and best man would be responsible for organizing and paying for this event, as it is more informal than a traditional wedding banquet. At a Stock-The-Bar party, guests are typically asked to bring snacks and drinks so that everyone can share. The hosts would provide guests with an additional food option, such as prepared appetizers and a drinks station with signature cocktails. This way, everyone could have something they enjoy and there would be no need for guests to go hungry.
 Are Invitations Needed?
As the party date draws near, it's a good idea to send out invitations. This will ensure that your friends and family know about the event, and can plan their schedules accordingly. There are many ways to do this, from mailed invitations to posting on Facebook.
4. Bride's Bachelorette Party
A bachelorette party is a great way for the bride-to-be to spend some quality time with her bridesmaids and closest female friends before the wedding. The idea behind this party is that it's an opportunity for the bride to bond with just her close friends, rather than having to interact with lots of people she doesn't know.
A bachelorette party is a great way for everyone involved to have fun and celebrate one last time before a bride gets married. Some brides choose to have a celebratory night out close to home, while others opt for an all-out bachelorette bash weekend getaway. Whatever your preference, it's always a good time!
 Who Plans The Party?
A bachelorette party is a celebration hosted by the bride-to-be and her friends. Typically, the maid of honor will oversee the planning process with help from the bridesmaids. Just like any other pre-wedding event, this party is meant to be fun for the bride.
Maid of honor, As the bride's best friend, it is her job to plan a bachelorette party that she will love. To do this, she should ask bride what she wants and doesn't want. This will ensure that the party is a success and that the bride gets everything bride desires.
Who Pays the Cost of Bachelorette Party?
It is customary for the bridal party to pay for their own expenses at a bachelorette party. Additionally, it is generally expected that everyone will chip in to cover or help pay for the bride's costs. It is always a good idea for the host and bride to have a candid conversation with the group about costs and to take any budgets or concerns into consideration while planning. This will help ensure that everyone's expectations are in line and there are no surprises later on.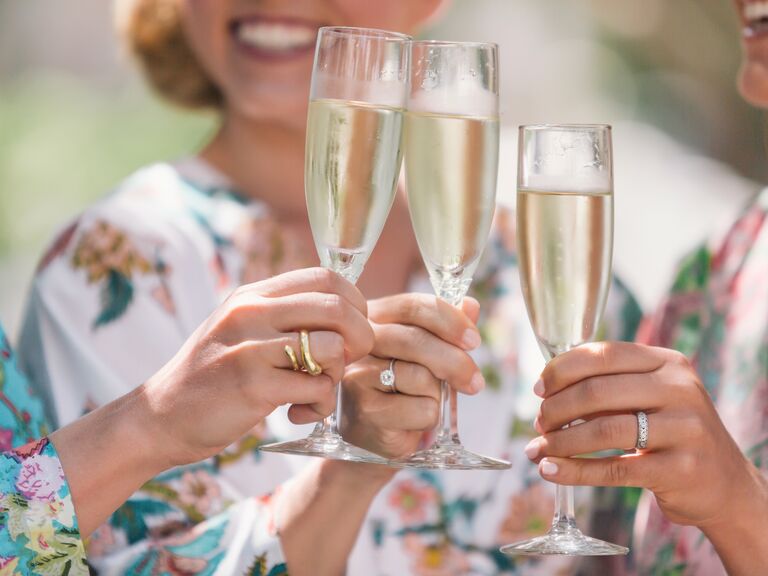 When & Where to Have
Bachelorette Party

?

It's important to plan out the details of your bachelorette party, such as when and where it will take place. This is something you'll want to discuss with the other ladies who will be attending the party. Most bachelorette parties happen anywhere from one to three months before the wedding. There are many factors to consider when choosing a date and location for the wedding night out.

A bride might want to have an evening close to home, while others might prefer to go somewhere farther away. It is important to take everyone's preferences into account when making these decisions, as well as potential scheduling conflicts. Ultimately, it is up to each individual group member what they think will work best for them.
Who Can Be Invited?
A bachelorette party is not just for the bride and her bridesmaids – it's for anyone she wants to invite, whether it be friends or family members. It's important to note that only those who are invited to the wedding should be invited to the bachelorette party; otherwise, it could cause unnecessary drama.
The makeup of the bridal party will depend on the theme and activities of the wedding. For example, perhaps the bride has younger sisters or close family members that she would like to include in her wedding day festivities. In this case, she might have an early dinner and activity with them that is more geared toward their age group. As you're planning your bachelorette party, it's important to remember who will be attending. This will help ensure that the event is a success (and fun for everyone!). However, there are some basic rules of etiquette that you should be aware of when it comes to bachelorette parties.
5. Bride And Groom's Rehearsal Dinner
In many cultures, it is customary to hold an event the night before the wedding. This pre-wedding event is commonly known as the wedding rehearsal and rehearsal dinner party. It is common for those involved in the wedding, such as parents of the couple and members of the wedding party, to gather at the ceremony venue the night before in order to go through all of the details one last time.
After the wedding rehearsal, it is customary for the couple (or parents of the couple) to host a rehearsal dinner. This dinner is a chance for everyone to socialize and relax, and to show appreciation for all of the people who have worked so hard to make your wedding day possible! It's also a sweet and simple celebratory meal in honor of the soon-to-be newlyweds.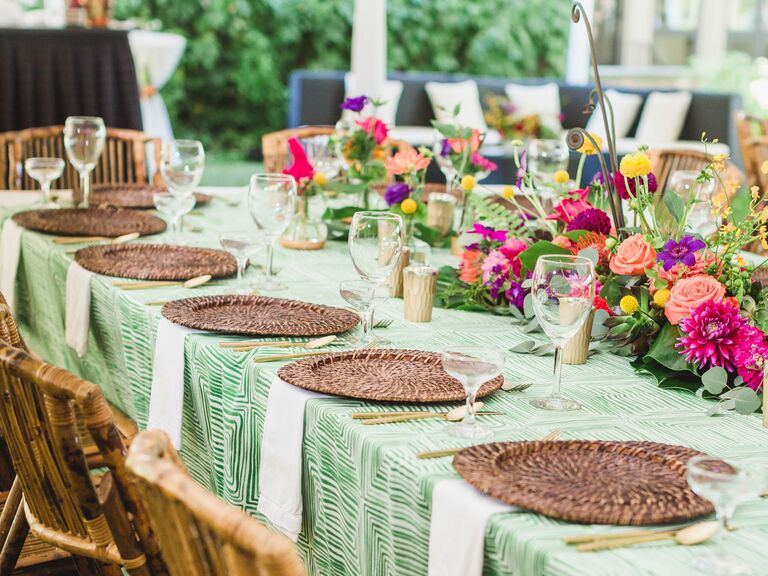 What Is A Rehearsal Dinner?
A rehearsal dinner is an intimate pre-wedding party usually held on either side of a wedding. A couple may have a wedding rehearsal, in which case their rehearsal dinner will follow immediately afterward. However even couples who don't hold a formal rehearsal often still choose to have a rehearsal dinner as it's a customary event to attend.
Who Can Be Invited?
The rehearsal dinner is an important occasion for the bride and groom to spend time with close friends and family. It is usually limited to the wedding party and the couple's immediate family, including grandparents. Some couples may also include others, depending on the circumstances.
Rehearsal dinners are a great way to relax and socialize with your loved ones before your big day. It's also a great way for bride and groom to thank everyone who has helped and supported them during this time.
Who Cover The Costs Of The Rehearsal Dinner?
Weddings are full of traditions, but one of the most recent ones is the rehearsal dinner. This event is usually hosted by the bride and groom or their parents and is a great way to get together with friends and family before the wedding. Another newer tradition is the groom's dinner, which is basically the same thing except it's traditionally paid for by the groom's parents. Brides and groom, or their parents will pay for the cost of rehearsal dinner
Invitation Etiquette
Planning your wedding week can be a very busy time, especially for your family and bridal party. Make sure to give yourself enough time to plan a rehearsal dinner well in advance, and notify everyone who is invited with at least a month's notice. This is a formal event, so invitations may be required depending on your preferences. Include all the necessary information like location, time, and dress code!
6.Preparing your bridesmaid dresses before your wedding is an important step in ensuring your wedding goes smoothly.
Here are some suggestions for preparing bridesmaid dresses before the wedding:

Consult with the bride: As a bridesmaid, it is crucial to communicate with the bride. Learn about her wedding theme, colors and styles to ensure your bridesmaid dresses coordinate with the overall wedding.

Determine the budget: Discuss the budget with other bridesmaids and choose the appropriate bridesmaid dresses with sleeves on this basis. Avoid unnecessary hassle by making sure all bridesmaids are within budget.

Allow plenty of time: Plan ahead and allow plenty of time to choose, customize, or shop for bridesmaid dresses. This ensures ample time for fittings, adjustments and any necessary modifications.

Measurements: Make sure each bridesmaid has her body measurements taken so that she can choose the correct dress size. Accurate measurements are very important if you choose to have custom plus size bridesmaid dresses.

Consider Personal Preferences: Try to consider the personal preferences and physical characteristics of each bridesmaid. Choose styles to suit a variety of body shapes and skin tones to ensure every bridesmaid feels confident and comfortable.

Buy or rent: According to your budget and actual needs, you can choose to buy or rent bridesmaid dresses. Buying allows the bridesmaids to keep the outfit as a keepsake, while leasing saves money and storage space.

Accessories and Shoes: Apart from bridesmaid dresses, appropriate accessories and shoes also need to be considered. Consult with the bride and other bridesmaids to ensure that accessories and shoes match the outfit and complement the overall look.

Fittings and adjustments: Try them on before the wedding and allow time to make any necessary adjustments. Make sure each bridesmaid's outfit fits perfectly to look their best.

Attention to Details: Details are the key to perfecting the look. Make sure that details such as hairstyles, makeup and nails of the bridesmaids are coordinated with the bridesmaid dresses to create an overall harmonious image.

Final Confirmation: Final confirmation of the preparation of the bridesmaid dresses before the wedding. Make sure each bridesmaid knows when and where to get ready, and address any possible issues ahead of time.

Getting your balck bridesmaid dresses ready is an important part of ensuring a smooth wedding. With advance planning, communication, and careful planning, you can ensure that each bridesmaid looks stunning and adds a touch of glamor to the entire scene.
There are so many different wedding festivities to plan for!
The engagement party, the rehearsal party, and of course the wedding itself. It can be overwhelming with all these parties to add to the calendar, but remember that these parties are made for you and your fiancé. So have fun and enjoy celebrating with your loved ones!
As you prepare for your wedding, it's important to remember that these parties are an opportunity to spend time with friends and family and celebrate being a bride-to-be! It's also important to be upfront and honest about what you're interested in and what you're not.
---